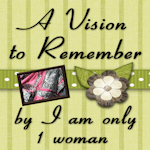 Wow it was really hard to narrow down all the links from last week but here are a few of my favorites:
I actually have a picture from a magazine that I am saving for a skirt that is very similar to this. It was great to see how she made hers. Find it here at
Craftastical
I did not know that one could make their own scratch cards, but
A Load of Craft
made these cute cards for a baby shower
My
Backyard Eden
made this cute laptop bag
And last but not least the
Queen of the House
made this awesome HUGE chalkboard
Now go ahead and link up what you have been up to list last week.