Hi A Vision To Remember readers! I am Jenn from Delicious Ambiguity and I am so excited that Bobbie has asked me to blog over here today.
Due to health issues my son and I have recently went gluten free. And although we feel amazing I find meal times difficult. Not only have I needed to change the way we eat and the ingredients we buy, but I'm having to learn to make most things from scratch. The hardest time of the day is snack times. I can't just grab something from the shops that fits our budget and meets our gluten free needs so we eat fruit as a snack A LOT. But lets face it-eating fruit everyday can be a bit boring, right? Well I've been spicing it up with some awesome fruit dips and today I am going to share with you my favorite kid approved dips!
Healthy Kid Approved Fruit Dips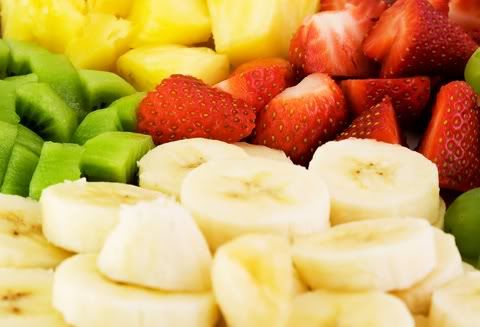 Apple Sauce Dip
-1/4 cup applesauce
-1/4 cup cream cheese
-cinnamon to taste
Mix ingredients together until smooth. Serve chilled with any fruit you desire or eat with cinnamon chips.
Strawberry Dip
-1/4 cup strawberries
-1 cup vanilla yoghurt
-1/4 cup cream cheese
Combine in food processor until smooth. Serve chilled with fruit.
Nut Ricotta Cream Dip
-2 cups ricotta
-1/4 cup almond or hazelnut meal
-2 tablespoons of honey
-cinnamon to taste
Mix all ingredients together and serve chilled over fruit salad.
Peanut Butter Dip
-1/4 cup vanilla yoghurt
-4 tablespoons of peanut butter
-1 tablespoon of honey
Combine all ingredients and mix until smooth. Serve chilled with sliced apples.
Seriously, these are sooo incredibly yummy that even the pickiest eater in the house (my man) likes them too! Do you have some favorite recipes or snacks that your family loves? Come link them up to my Favorite Family Recipes Linky Party. They don't need to be gluten free but any g-free linky love is always appreciated.
Thanks for having me today, Bobbie!